0
Number of Scholarships awarded to Tanzania students since 2006
0
Number of Tanzania students receiving scholarships in 2020
$
0
Average cost of one year of secondary school fees
$
0
Average annual family income
Country Representative:
Godfrey Nshaija – Dar es Salaam, Tanzania
Godfrey is a former HYTES recipient from 2007 – 2012.  After finishing secondary school, Godfrey got his Bachelor of Accounting degree from the Tanzania Institute of Accountancy in Dar Es Salaam.  Godfrey has been our Tanzania country rep since 2014 helping other students to get their secondary education.  Currently Godfrey is working for SIDO (Small Industries Development Organization) in their accounting department.
Godfrey has done a wonderful job developing good working relationships with the following Dar es Salaam schools:  Whitelake, Cornelius, Bahari, Kamene and Mbezi Beach High School.
Country Representative:
Joseph (Yussufu) Nyutwa – Kigoma, West Tanzania
In 2019 HYTES is starting to help students in Kigoma, West Tanzania.  Joseph Nyutwa will be the first West Tanzania country representative.  Joseph is a pastor in Kigoma and a father of seven children.  HYTES connected with Joseph through his daughter Tabitha, who is a volunteer with HYTES in Calgary, Canada.
HYTES is thrilled to have had Joseph's help to establish relationships with the following Kigoma schools:  Archbishop Kahurananga and Magaba Secondary School.
Martina Nobo
Began with HYTES in 2008 and is an orphan with two siblings.  Martina graduated from Dentistry at Mbeya university.  In her words: "If any HYTES volunteers or donors are visiting Tanzania, she is going to be waiting to welcome them!"
Gervas Kaniki
Gervas is a former HYTES student and is the co-founder of the NGO "Youth Development Network of Tanzania".  Their goal is to work with youth in the areas of entrepreneurship, reproductive health, self awareness, gender sensitivity, war against poverty and HIV AIDS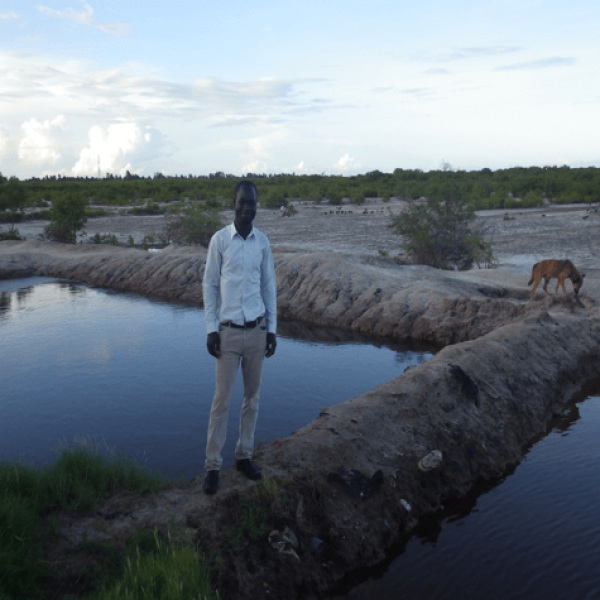 Onesmo Minga
Onesmo started with HYTES in 2008 and graduated with a Certificate in Aquaculture.  He currently runs several fish farms for other people as well as running his own fish farm.  Onesmo built a tutoring center to offer free help to secondary students who come from poor families and have difficult lives.
Change a Life. Donate today.
"An educated population is a country's greatest wealth."
– Irene Bukova